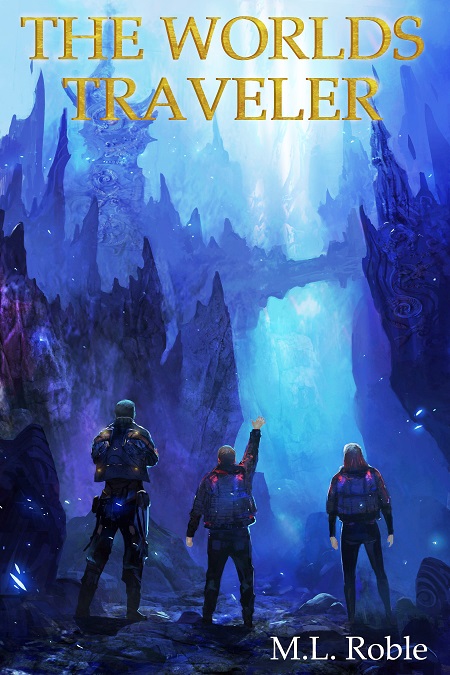 Recipient of the Literary Classics Seal of Approval!
Life on the run from madman Martin Reimer gets in the way of everything. For fourteen-year-old Phillip, it has meant having to stay hidden, unable to use his gift of moving through maps to search for his missing father. But the arrival of a stranger named Delroy brings unexpected opportunity, for Delroy is a man with the ability to travel worlds hidden within our own and he was sent by Phillip's father. Now Phillip will do everything he can to find his dad, even if it means tricking Delroy into helping him or a quest through those hidden worlds.
Even if leaving home means Martin can now find him.
Follow in the adventures of Phillip Stone and Natalie Bristol in this sequel to the award-winning book, The Magician's Doll! Read an excerpt of The Worlds Traveler here!
For information about Book One of The Hidden Gifted series, The Magician's Doll, visit its page here!
Praise for The Worlds Traveler!
"Very highly recommended…" ~ Midwest Book Review
"This is one of those books that reminds you why you fell in love with children's literature in the first place." ~ Only the Books for Me
"Boy and girl readers will equally find parts of this story to love, and both Natalie and Phillip are the types of characters that middle graders love to cheer for. They're smart, without being infallible, and they will quickly come to feel like your friends." ~ Library Nerdette
"This is a fantastic continuation to The Hidden Gifted series which is packed with so much action, adventure, fantastical creatures, and picture-perfect scenes…" ~ Bibliobeth
"The entire story was just overflowing with magic…" ~ Bean's Bookshelf and Coffee Break
Availability
Update 6/28/2017 – Paperback available for order online or through your favorite bookseller. Ebook version available through Amazon and its Kindle Unlimited program.
Available now through most booksellers. Links to my catalog at various retailers can be found on my 'My Books' page. Your local public library might be able to help as well. Put in a request to have them purchase the book for its collection!